Reception event____________________________
The welcome reception will be held on Sunday 25th November in the San Regis Hotel, from 18:00 – 20:00.
The hotel is located on Paseo de la Reforma #439. This is one of the most famous streets in the city and any taxi driver will be able to take you there. A map can be found here.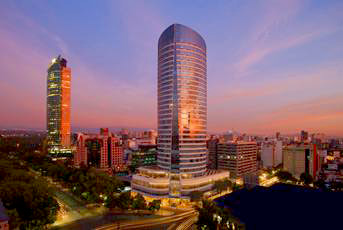 Delegates are required to provide their own transport to and from the event – we recommend the use of secure taxis, rather than trying to hail one in the street. Your hotel can arrange a secure taxi for you.
You can also arrive to the venue quite easily by public transport, by taking the Metrobus (line 1) to the station Reforma, and then taking a bus along Paseo de la Reforma towards Metro Auditorio, which stops in front of the hotel St. Regis (ask for the driver to stop at the Diana).
Another option is to take the metro to Metro Sevilla (on the pink line) and walk three blocks to the Diana. See the map above for more details.