General information
HOW TO GET TO MERIDA
Merida is situated at 1510 kilometres from Mexico City. In spite of this apparently "huge distance", visiting the Capital of the State of Yucatan is a very simple thing to do; so feel encouraged, pack your suitcase and begin your trip by air or by land; you choose:
By air:
Manuel Crescencio Rejón International Airport (IATA: MID) (ICAO: MMMD) with direct flights to Mexico City, Houston, and Miami. Travelers can also get to Merida by flying into Cancun and driving west on the carretera for 3 hours.



By land:
It is the best way for travellers who are not short of time. The trip along the highway from the City of Mexico is pretty long and lasts approximately 24 hours. The vehicles covering the distance depart from the Poniente Oeste Bus Terminal (TAPO), located on 200 Ignacio Zaragoza Street, Colony 10 de Mayo, Federal District.
www.enjoymexico.net
MathGeophysics2014@iingen.unam.mx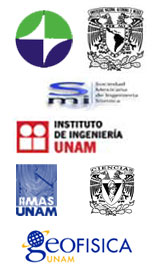 Circuito Escolar s/n, Ciudad Universitaria, Delegación Coyoacán, 
México D.F., C.P. 04510, Teléfono +52(55)5623-3600 
©Todos los derechos reservados UNAM 2011. Esta página puede ser reproducida con fines no lucrativos, siempre y cuando no se mutile, se cite la fuente completa y su dirección electrónica. De otra forma requiere permiso previo por escrito de la institución.